Design thinking has become a prevalent approach to problem-solving, not just among designers but across all areas of business.
Whether you are simply interested in the topic or plan to pursue a career in product development, the best way to learn design thinking is through design thinking workshops. They teach you how to empathize with the customer, embrace a user-centric approach, and help you come up with innovative ideas.
However, with so many design thinking workshops available, it can be difficult for you to know which is the right one.
This is where we can help you. In this article, we discuss what a design thinking workshop is, its benefits, and tips for choosing the perfect design thinking workshop for you.
Let's get right into it!
What is a design thinking workshop?
A design thinking workshop is a hands-on, activity-based session centered on the design thinking process.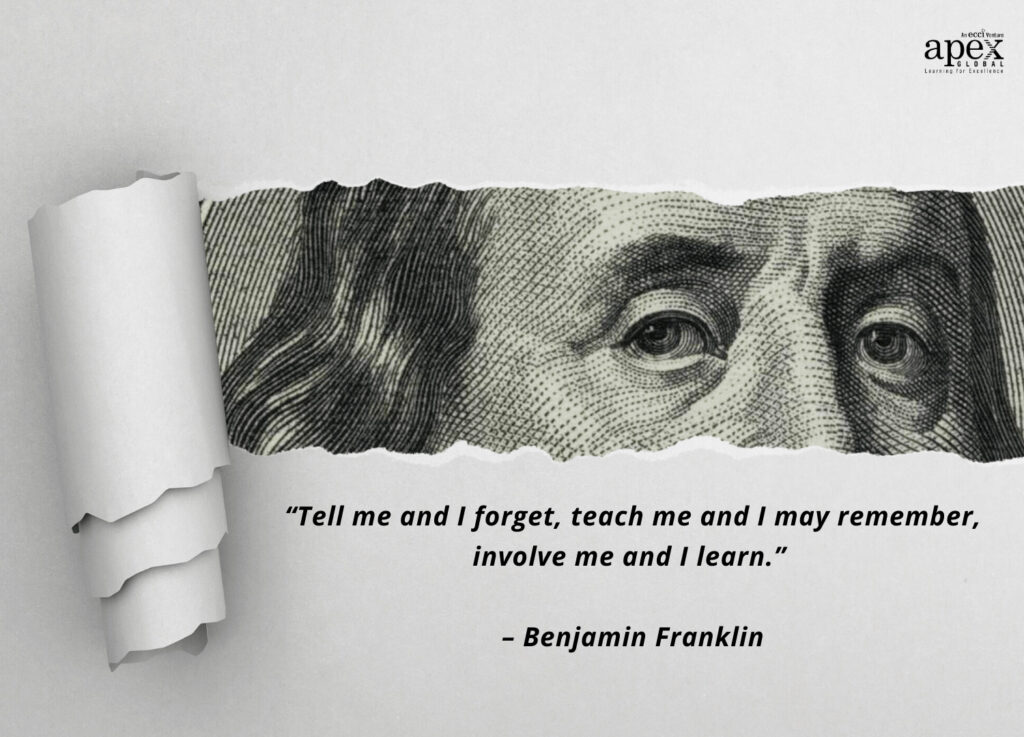 It is a collaborative session designed to encourage creative problem-solving from each individual so that they can be well-prepared to address business challenges and other problems in a user-centric way. Learn more about how design thinking helps in a business here.
It mainly focuses on the five phases of design thinking:
Empathize – Understanding user problems and needs
Define – Articulating the challenge 
Ideate – Brainstorming ideas and devising solutions 
Prototype – Building prototypes 
Test – Testing on users 
Depending on the participants' needs, a design thinking workshop can take place over a few hours or even a week. And it can be conducted in both remote and in-person work settings.
During this time, the instructor will ask you to work through various activities that will help improve your problem-solving skills and facilitate innovation. You can learn how to build empathy, identify opportunities, define the problem, and develop ideas with a human-centric, prototype-driven approach.
Design thinking workshops aren't just for designers. Any business professional can attend the workshop and use the knowledge, skills, and experience they have gained to solve problems at work and create successful solutions.
Benefits of a design thinking workshop
Design thinking can be applied to all areas of business. So, a design thinking workshop can be useful for everyone—from marketing, product, and sales right through to the C-level. 
Some of its key benefits are:
Enhance problem-solving skills: Problem-solving is an important skill that everyone should master. A design thinking workshop teaches problem-solving in action, equipping you with an approach that can be used to tackle almost any challenge in your life.
Foster innovation and teamwork: Collaboration and thinking outside the box might be second nature to designers, but for others, they might not come so easily. A design thinking workshop breaks down the framework and shows participants how to come up with innovative ideas.
Teach creative thinking: Design thinking workshops help to improve people's creative thinking, which is increasingly seen as a competitive advantage when applied at a strategic level. They encourage people to approach the problem with a designer's mindset, helping them unlock their creative potential.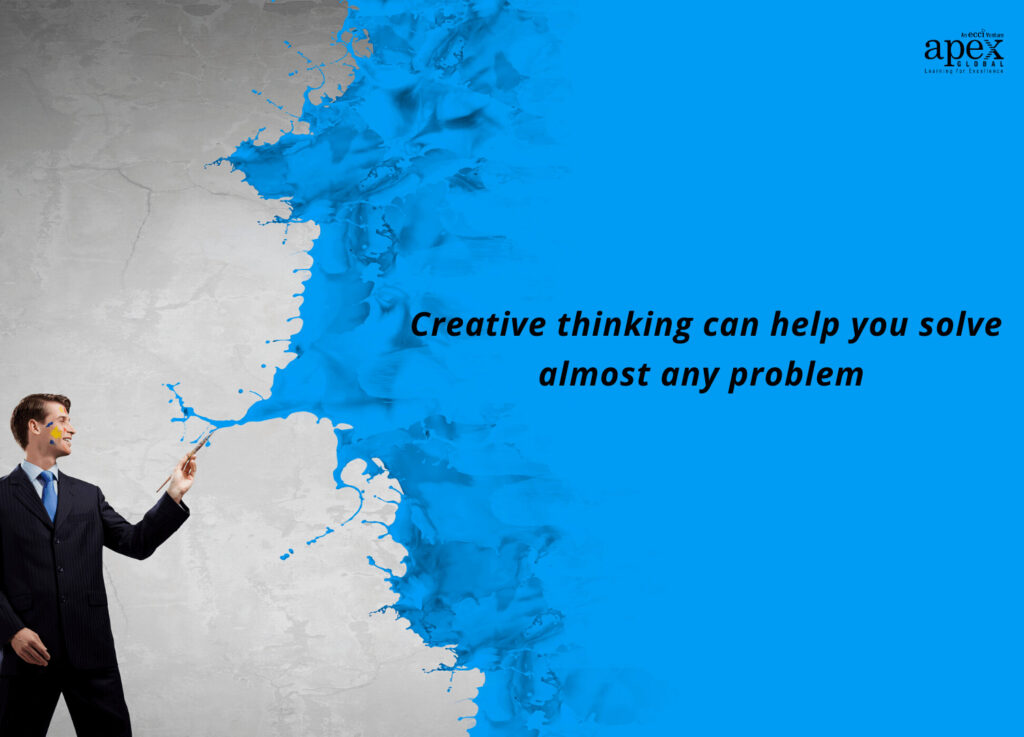 Interactive learning: A design thinking workshop can allow groups to build a shared understanding of a problem and tap into each participant's knowledge to generate ideas and define solutions. 
Desirable solutions: A design thinking workshop embraces certain mindsets that define the design profession. It helps individuals with non-creative backgrounds in using the designer's toolkit to reach desirable solutions.
Aside from all these benefits, design thinking workshops are also a lot of fun. It brings together people from different fields and provides a rare opportunity to get hands-on with a problem.
Our tips for choosing the right design thinking workshop
So, now that you know what a design thinking workshop is and its benefits, you can sign up for a workshop and start learning design thinking.
But how do you choose the right workshop? 
Here is our 10-point checklist to help you choose the perfect design thinking workshop for you:
#1 Introduction to design thinking 
An effective design thinking workshop should start by explaining what human-centered design is, why it matters, and how it supports the long-term success of a business.
#2 Design thinking process  
It should guide teams through the design thinking process step by step and give them hands-on experience using innovative techniques to help solve a real problem.
#3 Getting everyone involved
Getting everyone involved is critical to a successful workshop. If it's a workshop where a person just stands up and talks for three hours, it is just giving a lecture – not a workshop.
Providing group exercises and encouraging involvement from everybody help in creating an interactive environment where people can discuss ideas and learn from each other.
#4 Working in small groups
Good workshops enable people to work in small teams. This way, everyone will be motivated to actively participate in group exercises, which doesn't usually happen in large teams. It can also help the group members focus and avoid distractions that can interrupt the activity. 
#5 Experienced trainers
The workshop should be led by highly qualified trainers and certified industry experts in the subject of Design Thinking and Innovation. They must be experienced instructors who can help you embrace all the phases of design thinking.
#6 Design thinking examples 
The workshop should include powerful real-world design thinking examples and case studies so that you can learn how organizations have effectively used design thinking to solve business problems and achieve success. Learn how design thinking helped Singapore transform its government services here.
#7 Design thinking exercises 
The workshop should include design thinking exercises such as SCAMPER, customer journey mapping, creating personas, etc., that can help you get the most out of each step of the design thinking process. It can ignite your creativity and help you gain user empathy.
#8 Tools & techniques
Design thinking workshops are most effective when you don't just learn theory but also have the opportunity to test out new tools and techniques like empathy maps, POV, HMW, etc., so you can see how you can apply them in your daily life. 
#9 Learner assistance & support
The workshop should provide you with 24/7 learner assistance and support beyond the formal delivery of content or skills development so that when you're struggling with a topic or have any questions, you'll be able to get help right away. 
#10 Learning at your own pace
The workshop should allow you to set your schedule and deadlines as you move through the content at your own pace. This way, you don't have pressure to complete tasks and learn something at the same speed as others. And you can pick a time when you can focus best with few or no distractions. 
APEX Global's design thinking workshop
Available wherever you are in the world, APEX Global's Design Thinking Practitioner course is a 16-hour workshop introducing you to essential design thinking techniques, mindsets, and behaviors in a hands-on format.
Our workshop is ideal for any professional looking for a little help to unleash their creativity and come up with innovative ideas.
In this training conducted by experienced instructors, you'll get practice applying the most effective human-centered design tools and techniques. You'll cultivate empathy and build your concepts for a real challenge through unique design thinking activities.
Most importantly, you'll come away with an in-depth understanding of the design thinking process and how it's being used at big companies to achieve success.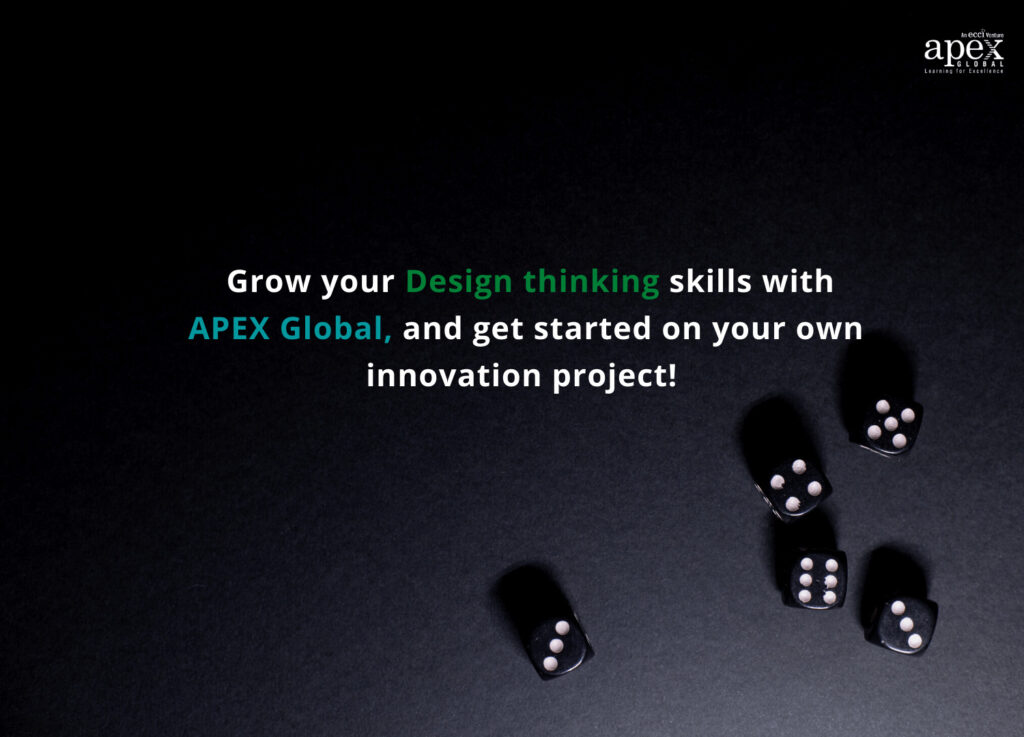 Conclusion
And that's a wrap! We hope this post helped you know everything about a design thinking workshop.
Our design thinking workshop provides an interactive experience to get you started with design thinking and learning through doing.
Learn more about design thinking and find out why it's a popular and powerful approach to business success. Join our workshop today!
Have any questions? Contact us now! We'd love to hear from you.