In 1985, Microsoft (MSFT) introduced Excel to businessmen, conglomerates, organizations, and SMEs, and it quickly became one of the most vital software for businesses around the globe. Whether you're tracking stock inventories, profit & losses (P&L), revenues, or budgeting, Excel was the tool for it.
Excel turned manual processes, which typically took weeks to complete back in the 80s into an hour's worth of work or less. The program can easily add, subtract, multiply, and divide with ease. However, Excel isn't just good for solving basic math problems.
Many users don't realize Excel was designed to do the heavy lifting even in the most complex financial problems. Here are 8 Excel features you probably didn't know about and should highly take advantage of.
What you'll find in this article
Flash Fill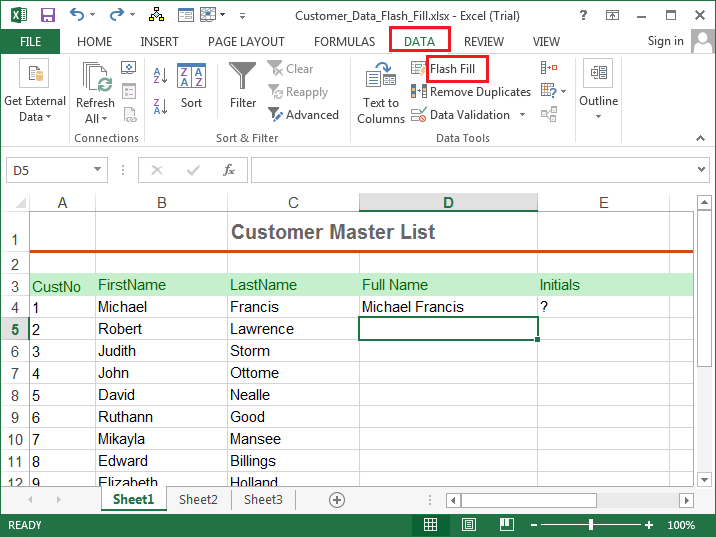 The 2013 version of Excel (or the more recent) allows you to automatically fill in columns or rows based on patterns detected by the program. This is quite a handy feature when you're trying to organize mailing lists or database records. Here's how to do it:
Type on the first two cells how it should look. Then, highlight the entries and select the empty cells. Press CTRL+E to flash fill remaining cells.
Goal Seek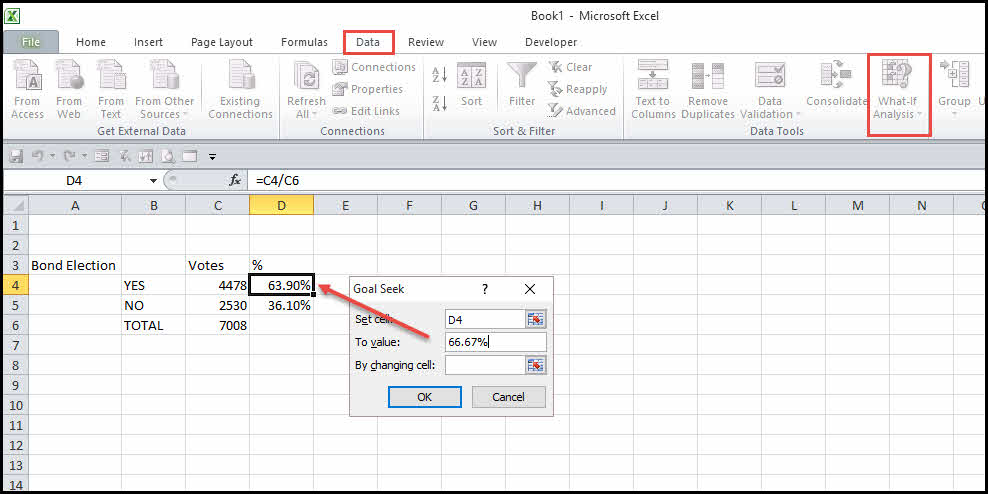 No matter what industry you're in, whether you're in sales, marketing, retail, or manufacturing, setting business goals is important. Fortunately, Excel can help you compute targets for forecasting or analytics reports. No need to manually calculate for it.
Just click Data Tools under the Data tab, go to What-if Analysis, and then Goal Seek.
Conditional Formatting
When you're submitting reports to your boss, the analysis should be evident at first glance. With the conditional formatting function, you can easily highlight and emphasize key values on your report.
Just select "Conditional Formatting" under the home navigation bar and select which format applies. You can also highlight greater than or less than values, numbers in between, specific texts, and the like.
Small and Large Function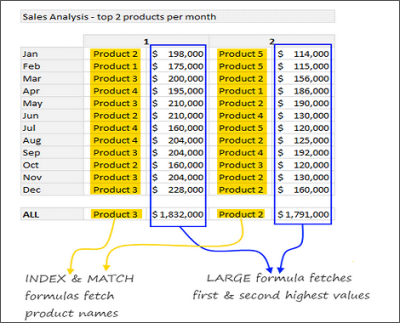 You may have been familiar with using MIN (minimum) and MAX (maximum), but did you know that Excel can also segregate based on the smallest and largest value? If you're working in sales, this function can help you pinpoint without a sweat fast moving products from slow moving items. With the help of index and match, you can easy determine the greatest and least value in your data.
Removing Duplicates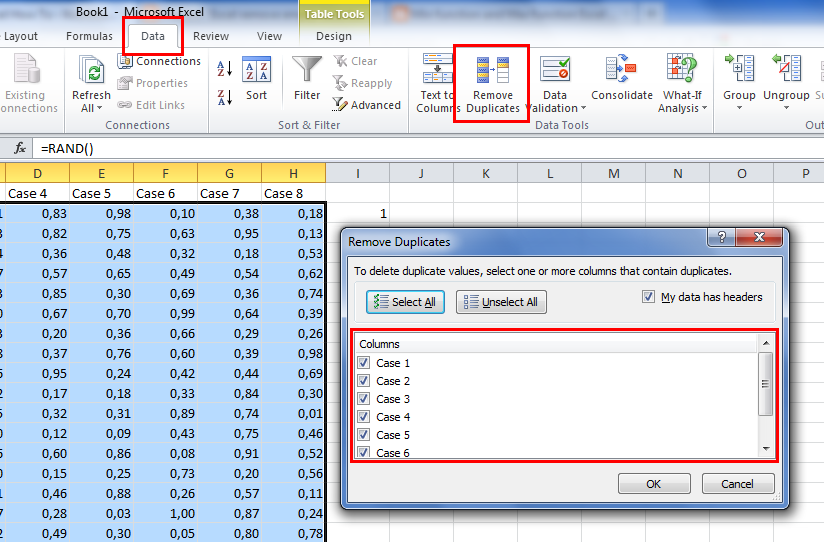 Manually removing duplicate entries isn't only tiring, it's also an inefficient use of time. Good thing is that Excel understands this problem and introduced a function that solves everyone's concern.
By selecting the data and clicking on the "remove duplicates" button, Excel cleans up your file in seconds.
Days Function
Wondering how long stocks last? How about the number of days between a given timeframe? Using the Days function on Excel, you can easily determine the answer to questions like this.
Just type in DAYS (start_date, end_date) on the cell and voila! There's your answer.
Waterfall Charts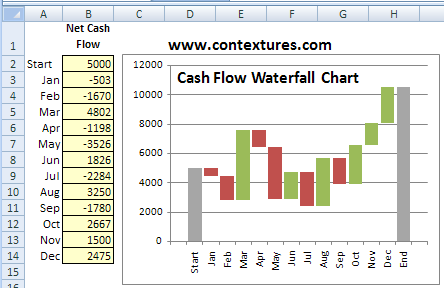 One of the most used tables for data visualization is a waterfall chart. Waterfall charts easily demonstrate gains and losses, without necessarily requiring long analysis to understand.
Creating your waterfall chart is easy. Under the Data tab, just hit on Insert and click on Insert Waterfall or Stock Chart.
Forecasting
Similar to the Goal Seek function, the forecasting function helps you calculate upper and lower bands to include margins for error and seasonality.
Just select the two corresponding data and click on Forecast sheets under the Data tab.
There are many functions on Excel that can help you create better systems and processes for your business. While it's tempting to think anything and everything your team needs to learn is online, investing in advanced Excel training can help them learn about the critical functions they need.
Being equipped and learning about these functions can help your team produce and deliver reports that help build business efficiency.