The success of a project heavily relies on the skills of the project manager handling the account, which is always a big responsibility especially if you're handling a big project. Being assigned such a big task requires not just hard work but also continuous learning to pull it off.
Here's a list of 8 project management books broken down into categories that could help you strengthen specific skills: launching a project, collaborative work, creativity, productivity, advanced and experienced management, pure project management, IT and software-focused development project management and project management methodologies.
1. A Guide to Project Management Body of Knowledge: PMBOK, by Project Management Institute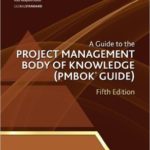 This is perfect for those who are just about to venture into project management. It gives you an overview of the frameworks and approaches that you would most likely encounter when studying project management techniques. This book is a must-have for those who want to take the Project Management Professional test as it could serve as your default reference book. Working on project frameworks are easier with this guide that could increase your competency and comfort in implementing projects.
2. Finding Allies, Building Alliances: 8 Elements that Bring—and Keep—People Together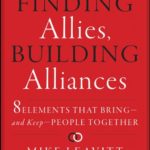 A book on project management collaboration by Mike Leavitt and Rich McKeown teaches project managers how to work efficiently and effectively with the many complex relationships that could exist in a project. Project management doesn't just exist in a vacuum. There are always people outside the circle of PMs that comprise the entire project, and this book could help with these circumstances.
3. Curious: The Desire to Know and Why Your Future Depends On It
Author Ian Leslie explains the importance of curiosity in this book, talks about how it's "misunderstood, undervalued, and monopolized", and how you can develop strategies from it. Curious, which gives you inspiring stories, case studies, and practical advice, will change the way you think about your own mental habits, and those of your family, friends, and colleagues.
4. The Checklist Manifesto: How to Get Things Right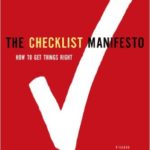 If you're eyeing on your productivity skills, you should get this book by Atul Gawande. Working on your project would be much easier if you have a list of things to do. This good read will help you make the perfect checklist you could use throughout your project to simplify our problems and learn the best way to deal with them.
5. Rescue the Problem Project: A Complete Guide to Identifying, Preventing, and Recovering from Project Failure
No project is perfect. Even advanced and experienced project managers experience crisis, take it from Project Management Professional and author of the book, Todd C. Williams. When you're stuck in this situation, make sure you have this book within reach to assess the core problems you're currently facing and create an action plan. In this book, you can find ways on how to identify your project's problems, advices on how to turn it around or worse, how to kill it with kindness.
6. Alpha Project Managers: What the Top 2% Know That Everyone Else Does Not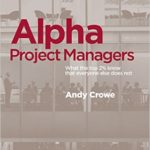 Get more into details on project management with this book by Andy Crowe. Debunking misconceptions surrounding successful project managers, this book is based on a survey of more than 800 project managers from around the world to highlight the traits that make them stand out in the minds of their teams, senior managers, customers, and stakeholders. This could serve as an inspiration in being the best project manager in town.
7. The Mythical Man-Month: Essays on Software Engineering, Anniversary Edition (2nd Edition)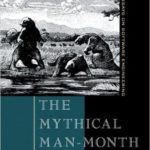 If you're looking for an IT and Software Development-centered resource for project management, this is your must-read. Author Frederick Brooks Jr. draws inspiration from his experience as a project manager at IBM to share knowledge and advices on leading huge projects and large teams. Brooks, after 20 years of initial publication, revisits his work and aligns it to both readers already familiar with his work and for readers discovering it for the first time.
8. Agile Change Management: A Practical Framework for Successful Change Planning and Implementation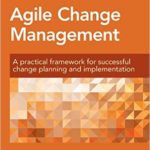 Agile Change Management offers best practice advice for planning and implementing change projects. Author Melanie Franklin discusses how to build trust, shape and motivate others, and create a roadmap that acts as a framework on the processes, activities and information needed to manage any type of change initiative. This guide is useful to both the beginner and practiced project manager.
There's no definite formula to success. But with the right amount of patience, hard work and continuous learning, project management will surely be as easy as 1 2 3. To be the best in this field, back up your knowledge and skills with a much needed project management training and be the best project manager you can be in the industry.