One of the indicators of a good school is the competency of its faculty members. Ideally, they should have a roster of seasoned management professors with numerous achievements under their belt, and undisputed knowledge and skills.
Here are some of the project management professors that you should check out.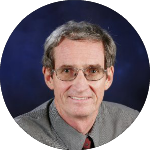 Herman Steyn
University of Pretoria
Project Management Professor
Herman Steyn has been involved in project management since the 70s, and has been in the academe for 20 years. A professor of Project Management in the University of Pretoria, Steyn also works as a co-author alongside John Nicholas on an international book and is editor of a South African textbook on the same subject. He was the director of Mintek, and an engineer and manager for project-based engineering companies in Johannesburg.
Steyn believes that "Some organizations invest in project management skills but – for lack of applying certain basics – still fail to reap satisfactory benefits. Basics include thorough, honest upfront assessment of project feasibility, using a systematic management process – tailored for the specific type of project, involving all relevant stakeholders in scope definition, estimating, scheduling and budgeting. Furthermore, not capturing lessons learnt and applying them on subsequent projects."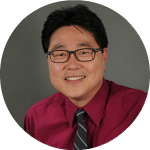 One-Ki (Daniel) Lee
University of Massachusetts Boston
Associate Professor of Management Science and Information Systems
Daniel Lee graduated with a PhD in the City University of Hong Kong, an MS at the Korea Advanced Institute of Science and Technology, and a BS at Yonsei University.
His areas of expertise include IT, Global Project Management, and Project Risk Management. He has received numerous honors such as the Best Reviewer Award and the CM Faculty Research Scholarship Award.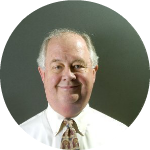 John Cable
University of Maryland
Director, Project Management Program
John Cable has been working as a licensed architect and general contractor for over 40 years. His knowledge in design, planning, and building construction has earned him honors and awards.
In 1980, Engineering News-Record cited Cable as one who served with the best interests in the industry. On the other hand, Remodeling Magazine named him as one of the best 50 contractors in the US. Cable received the 2012 Distinguished Contribution Award and the Lilly Fellowship, among others.
William Ibbs
University of California, Berkley
Project Management Professor
William Ibbs obtained his PhD at the University of California at Berkeley. He has a comprehensive experience in teaching, having been an associate professor at the University of Illinois from 1981 to 1987.
Ibbs has been named as the Presidential Young Investigator, and received the Halliburton Award for Teaching Excellence for his outstanding performance in the academe.
The professor thinks that "Project Management should be viewed as a corporate asset. That is, companies spend money on PM in the form of people, training, systems, tools, and so forth. Those expenditures must have a demonstrable Return on Investment (ROI) because the firm has other competing investment options. Do you know what your Project Management Return on Investment (PM/ROI) is? Do you know how to measure it? Do you measure it? Leading companies are measuring it, and you should, too."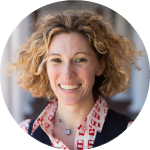 Yael Grushka-Cockayne
University of Virginia
Assistant Professor of Business Administration
The professor's studies leaned towards decision analysis, management science, and project management. She speaks regularly at international conferences and has been teaching in various universities. A number of her academic researches have been published in journals.
Prof. Grushka-Cockayne also participated in a video produced by Project Management Institute about teaching Project Management.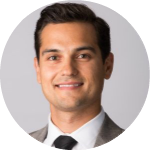 Luiz Thiago Furlan
DePaul University
Adjunct Professor
Luiz Furlan is not just a professor, as he is a Certified Project Management Professional (PMP) and Certified Scrum Master as well.
Furlan is one of the best people to consult regarding visual management, international marketing strategy development, Telecom, change management, and customer relationship management, among others. He currently teaches Project Management Certificate Program at DePaul University.
Furlan firmly believes that "There are many different Project Management philosophies out there. Many Project Managers are labeling themselves as one or the other. As someone who has been involved in Project Management for nearly 15 years, I advise you not limit yourself to a single technique. Instead, I encourage you to be open to learn multiple ways and approaches on how to run your projects. In fact, I assure you that you will quickly realize that many elements of different philosophies can work very well together. Use that to your advance and create your own unique hybrid approach to Project Management. Interpret your career as a tool box and each element within management philosophies as tools. With that in mind, you want to fill your tool box with multiple useful tools. Taking this analogy a step further, be selective of your tools and make sure you know how to use each one of them very well. As the popular proverb says, if all you carry around is a hammer, all your problems will look like a nail."
John Algar
Cranfield University
Director of Specialised Open Programmes
Director of MBA & MSc Project Management Core Programmes
Senior Lecturer in Programme and Project Management
Algar is a specialist on dispute resolution issues and international project management. He is a consultant in proposals and contracts and in risk management.
He can extensively discuss the various issues that affect culture and relationships—proving that he is a great mentor in team development.
Nicholas Lambrou
University of Westminster
Principal Lecturer
Lambrou first taught in the School of Computing, but later on moved to Business School. He knows a lot about Information and Project Management, and has helped set up tertiary level programs in Uzbekiztan, Oman, and India. He is not only an expert in Project Management, but he also managed the import and export of wine.
"To become a project manager you need to progress by making mistakes and learning from them. The first step is to assimilate the technical tools of planning, monitoring and controlling. The next step is to tune your behavioural skills of team management and leadership. It takes a lifetime to master these, but it is fun if you like a challenge," said Lambrou.
Stephen Onu
Northeastern University
Project Management Professor
For 15 years, Dr. Onu has worked in private and public organizations. His projects in various countries were successful, making him recognized in the project management industry.
He used to teach in the American Sentinel University and worked as a management consultant for Booz Allen Hamilton. Aside from teaching project management courses, he reviews academic journals such as the Journal of Management.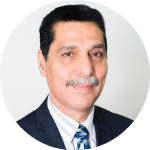 Homayoun Khamooshi
George Washington University
Associate Industry Professor of Decision Sciences
Chair, Project Management Academic Committee
Faculty Director, Master of Science in Project Management
A seasoned lecturer and researcher in Strategic Project Management and Industrial Engineering, Dr. Khamooshi has been published in numerous journals such as the Journal of Operational Research Society (JORS) and the International Journal of Project Management (IJPM).
"Project Management (PM) is all about delivering the project successfully. This could be done by being in control that is doing a good job of controlling five parameters: Time, Cost, Quality, Scope and Risk. However in managing these parameters one need to be aware of lack of availability of very reliable and accurate data. Also, even if we have good data, it could change due to the changing project environment. Then a project manager and the project management system must be flexible and dynamic. This is the present and future trend of project management," as said by Kamooshi.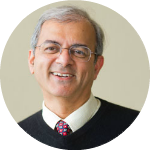 Vijay Kanabar
Boston University
Associate Professor of Computer Science and Administrative Sciences
Director of Project Management Programs
When it comes to computer and business science, Dr. Kanabar is the right man to ask. He is a Certified Project Management Professional and has been mentoring members of various organizations such as United Way, Staples, Fidelity Investments, and Blue Cross Shield. Dr. Kanabar is also the Chair of Faculty Academic Group, Curriculum Guidelines & Resources project for Project Management, sponsored by PMI
The professor's works and skills are widely recognized in academic and professional journals, as well as in the local and national media.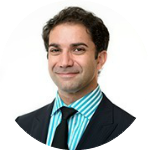 Ehssan Sakhaee
University of Sydney
Director, Undergraduate Leadership Program
Lecturer, Project Management Program Lecturer
Dr. Sakhaee was an Assistant Professor at Osaka Univerisity, where he mentored international students and devoted his time in conducting various academic researches. His thirst for learning and teaching eventually paid off when he received the 2010 IEEE Kansai Gold Award of Japan.
According to Sakhaee, "Know that Project Management is about people, not just processes, costs and schedules. Focus on people's wellbeing and development, develop empathy and emotional intelligence and you will be on the road to success. Also a successful project manager takes leadership seriously – puts doing the right things before doing things right and ultimately aims to do the right things, right."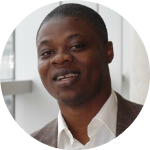 Lavagnon Ika
Tefler School of Management – University of Ottawa
Associate Professor
Ika holds a doctorate degree in business administration from the Université du Québec à Montréal, and for years has taught Project Management in the Middle East, Canada, and Europe.
He takes interest in elements of successful and complex projects, as well as in the role of project strategy. He has a lot of projects in different disciplines including arts and culture, education, law, and business.
In 2011, he received the Emerald Literati Network Award for Excellence for his impressive research paper.
"The rigid application of PM methods consistently gets projects into trouble. They fail not only in terms of the process but also the business bottom line. So, do not assume that all projects are similar and do not manage them by the "book", i.e., impose on them standard PM guidelines," said by Ika.
David Shore, PhD
University of Monterrey, Mexico
Harvard Extension School
Adjunct Professor
Shore was the director of The Trust Initiative and Forces of Change: New Strategies for the Evolving Health Care Marketplace.
As the former associate dean of Harvard University's School of Public Health, Shore has had a major contribution to the faculty and medical practitioners. He is also a respected speaker and leader.
According to Shore, "Prepare people and organizations for the challenge of change in project management. Imagine the leadership of an organization saying "we want to be the best…but we don't want to change." In conducting both perceptual analyses and root cause analyses of why projects fail, we often find an under appreciation for the fact that the focus and skills needed to run an organization are different than the focus and skills necessary to change an organization. Project management will continue to underperform if there is not a healthy dose of behavioral change management, and in particular the insight and capacity to manage the inevitable resistance to the change inherent in projects."
Richard Sperry
Portland State University
ETM Faculty
Sperry ensures that he develops socially responsible solutions in his researches. His approach is systematic, which makes him one of the best resource speakers and professors in Project Management.
His innovative ideas include integrating diverse perspectives and planning strategies. Sperry is a consultant in technology assessment, process reengineering, and product development.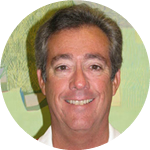 Kevin P. Grant
University of Texas at San Antonio
Associate Professor of Technology Management
Grant is the former assistant dean at the Graduate School of Logistics and Acquisition Management at the Air Force Institute of Technology. Prior to becoming a professor, he worked as a project manager and a consultant. He is also a Certified Project Management Professional.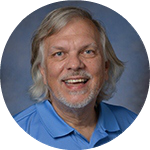 Russell Darnell
Walden University
Faculty Member
Darnell served as a project management consultant in India, South America, Asia, and the United States. He reviewed the Project Management Body of Knowledge and authored Project Management, from Simple to Complex.
He is a popular speaker at international conference and the recipient of the Educator of the Year Award from the South Carolina Technical Education Association in 2005.
Min Liu
University of Carolina
Associate Professor
Min Liu has conducted numerous studies in performance and productivity improvement, international project management, and lean construction.
Some of her widely-known researches are Identifying, Prioritizing, and Reducing Causes of Variation in Construction Activity Planning; and Cost and Benefit Trade-off Study for Field BIM Application.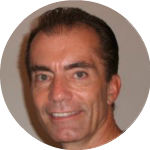 Brian Barton
Capella University
Faculty Chair
Barton specializes in management, marketing, and e-business. He earned his BSEE and MBA from the University of Michigan, and spent more than three decades honing his skills in technology and business.
He has worked in North America, Japan, and Europe, which gave him a vicarious experience in the field. Included in Barton's achievements is his leadership stint at The Solution Sets Geroup, Inc., and Applicon, Inc.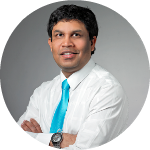 Janaka Ruwanpura
University of Calgary
Vice-Provost (International) and Professor
Director, Centre for Project Management Excellence (2005 – 2012)
Canada Research Chair (CRC), in Project Management (2007-2013)
Professor Ruwanpura is the founding director of the Centre for Project Management Excellence at the University of Calgary.
Since 2005, he has sat as the Director of Project Management in the same institution. He was a former US Fulbright scholar and has successfully introduced and implemented programs concerning project planning, risk management, productivity management, sustainability, and decision analysis.
In 2012, he earned the Industry Partnership Award for his part in the Canadian Construction Industry.