Do you ever feel like your business decisions are playing a game of darts with a blindfold? If so, then it's time to upgrade your arsenal. Smart decisions require smarter data! Enter: business intelligence tools! They allow you to cut through the clutter and get actionable insights into the health and performance of your business – no blindfolds needed! Stop making guesses, and get your hands on the data that will let you make smart decisions. After all, if you can't measure it, how do you know what matters?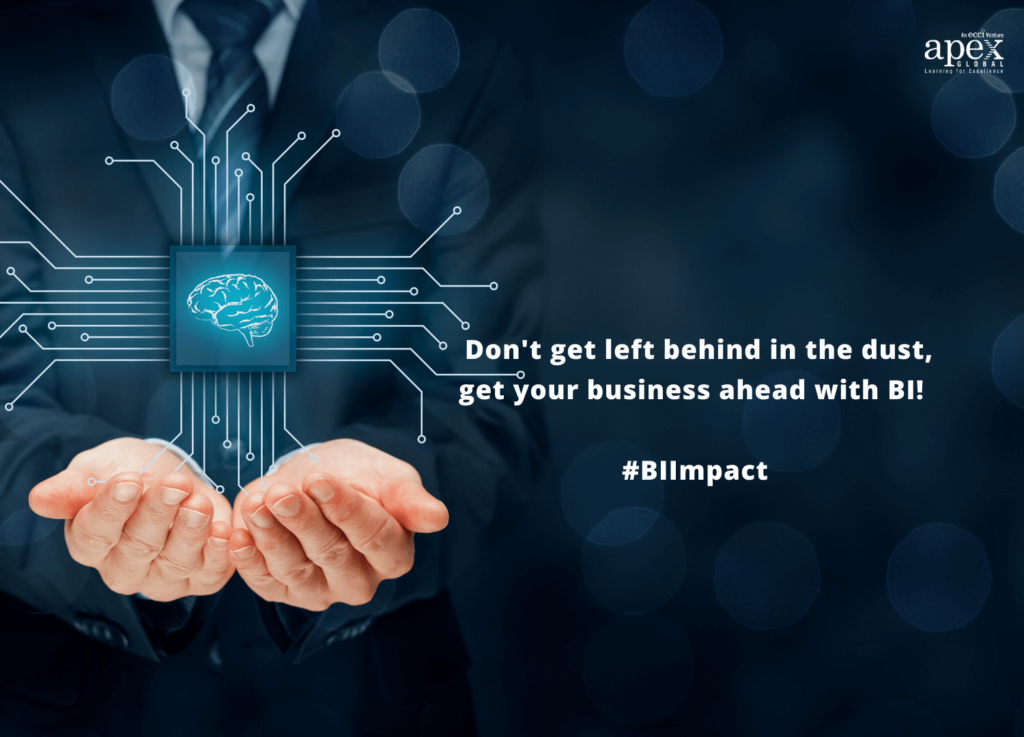 How does BI Impact Your Business?
So, you've heard of Business Intelligence (BI) and now you're wondering what it can do for your business? How about more knowledge to make more informed decisions? How could that NOT be good? But don't just take our word for it. Here's why so many businesses are jumping on the BI bandwagon:
#1 Business Intelligence provides an insight into key business operations
#2 Helps to enhance productivity
#3 Increases customer satisfaction and loyalty
#4 Helps make well-informed data-driven decisions
#5 Enables stakeholders to understand and make informed choices based on past performance
#6 Identify weaknesses and identify areas that need improvement
#7 Creates real value by improving workflow processes.
Put all that together and it can supercharge your business! What are you waiting for? Leverage this superpower and your business can reach heights it's never seen before!
Most Critical Challenges of Business Intelligence Implementation
It's no secret that implementing business intelligence solutions can be a challenge. There are several barriers to successful BI implementation – lack of experience, limited data, budget restrictions, and more. So let's break it down into the top 10 challenges:
1) Measuring success;
2) Integrating data sources;
3) Providing training & resources;
4) Avoiding silos & duplication;
5) Adopting a user-driven approach;
6) Adjusting expectations;
7) Testing before implementation;
8) Adequate technology & infrastructure;
9) Optimizing data governance and
10) Overcoming political issues.
Tackling the 10 challenges of business intelligence (BI) implementation can be daunting — but with the right BI tools, it can be much easier. Whether it's managing requirements, overcoming infrastructure issues, or training users — you'll find that today's BI software can make your job a lot easier. So if you're ready to get a jumpstart on making these BI implementation challenges work for you, let's chat about the best BI tools out there.
Top 10 High-Functioning Business Intelligence Tools
Make decisions like a boss with the top 10 Business Intelligence tools! Need a decision-making cheat sheet? We've got your back. From Looker to Qlik, and everything in between, check out the 10 best business intelligence tools that you need for success. Start analyzing data like a pro and smartly steering the direction of your business! Now it's just a matter of rolling up your sleeves, loading up on coffee, and crunching the numbers.
Tableau- Spreadsheet magic!
Is your business data looking kinda messy? Want to make sense of it all? That's where Tableau comes in. With this tool, you can organize and analyze your data in just minutes! Goodbye, clutter and confusion! Hello, organization and enlightenment!
Tableau, the leading business intelligence tool, has a lot more to offer than just data visualization. Now you can combine, store and monitor live data from anywhere. And with its powerful analysis capabilities, it gives users more than what's possible with traditional tools. And don't forget about Tableau Prep – a game-changing tool for self-service data prep that makes building a better dataset much easier and quicker than before.
Best Highlight
This awesome tool can make data work its magic right on your desk. We call it spreadsheet magic. What's its best feature? It automagically optimizes queries, creating visuals that bring complex analytics down to the simplest form!
Looker- Your very own data superhero!
Do you often feel lost trying to decipher business intelligence data? Do the overwhelming piles of information seem to dwarf you in its size? Introducing Looker, the business intelligence tool to take the stress out of decision-making. Thanks to Looker, not only can you sift through mountains of data like a pro, but also present it with a professional flair.
Looker is an analytics tool designed for companies to gain more actionable insights from their data. So what does it offer? To start with, Looker lets you aggregate, blend and organize any data set into understandable reports. With its easy-to-use drag-and-drop interface and mobile optimization, you can access your reports wherever and whenever you need. Plus, its comprehensive language feature makes the tool fully accessible in the language of your choice.
Best Highlight
Want to know the best part? You can implement the most useful feature without a Ph.D. in analytics or a 10-month crash course in data science. With a few clicks, you'll be equipped with business intelligence magic at your fingertips!
Microsoft Power BI- Shaking up the analytics game
Microsoft BI exists- to put you in the driver's seat and let you explore the depths of all that data you're dealing with. Did you know that MS BI allows you to drag & drop visuals and data, import spreadsheets & customize the layout? Or that you can perform ad-hoc data analysis by using powerful tools to get the answers you need in real-time? How about leveraging the massive repository of charts and other visuals to better present your results to stakeholders? It provides full coverage of the business analytics process.
Best Highlight
Microsoft BI's most useful feature is creating insightful visuals with Power BI. It helps you quickly interpret data, find patterns and trends, and draw meaningful conclusions that you can act on. To implement this feature, first select the data source that Power BI should use and map it out according to the data fields that will be included in the report. Once everything is connected, you can visualize your data by choosing one of many templates or by designing custom visuals to help better convey your story. 
Google Data Studio- No bells and whistles!
It's pretty mind-boggling how Google Data Studio is changing the game of business intelligence. You used to be in the dark trying to figure out the ins and outs of your business — and let's be honest, you were looking for the flashlight to do that. But now with GDS, it's like somebody flipped the switch on all that business information you've been gathering. And like Cinderella at midnight, all your data is transformed in front of your eyes!
It's an easy-to-use, user-friendly solution to get powerful insights about your operations and data analytics. With its intuitive drag-and-drop builder and range of reporting features, it enables you to transform data into helpful visuals and quickly answer questions that drive key business decisions. Whether you need help designing effective dashboards, presenting insights, or using metrics to report your business performance, Data Studio has got you covered!
Best Highlight
It pays to know how to use the business intelligence tool Google Data Studio. But where do you start? Fear not! Implementing its most useful feature — multi-page dashboards — is easy and here's how: With its ability to incorporate widgets like tables and charts, you can display key data and trends in a way that will allow you to measure results and make strategic decisions. Plus, you can use filtering to customize the content of each page. You can also easily share the finished dashboard with team members or even externally with clients.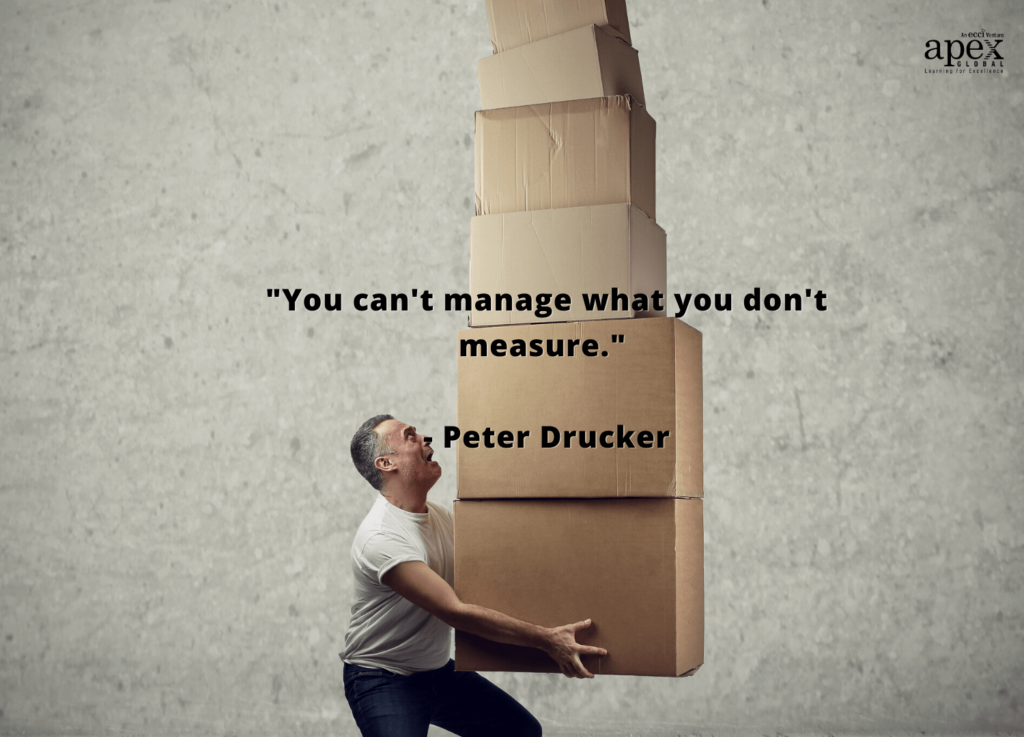 Amazon QuickSight- Insights at your fingertips
Think of the Amazon QuickSight business intelligence tool as your new brain. Sure, your old one still works…but QuickSight just runs so much faster! Plus, you can keep tabs on all of your business data in real-time with dashboards and customizable reporting tools that you don't even have to install or manage.
Its top features include advanced visualization options like scatter plots, pie charts, and maps that can give you detailed insights into the performance of your company. You'll also love the scalability, speed, and cost efficiency of QuickSight, plus the ease of collaboration between teams and departments to share their discoveries.
Best Highlight
Amazon Quicksight's most useful feature is ad hoc analysis – a tool for quickly analyzing datasets. You can now discover relationships, trends, and anomalies hidden in your data faster than ever.
IBM Cognos Analytics- Take back control of that data
Do you want to know the real impact of IBM Cognos Analytics? With this tool, you can answer business questions in a heartbeat and deliver powerful, visualized insights that take data analysis to a whole new level. A successful decision maker can handle anything with this nifty piece of software – sort data with a few clicks, present information as clear and meaningful stories, and create reports and dashboards in minutes.
Some of the key features of this must-have tool:
self-service analytics to access up-to-date insights from your team,
dynamic visuals to communicate with stakeholders,
AI-powered predictions to inform better strategies
easy implementation steps
predictive analysis and forecasting
Best Highlight
One of the best features of this tool is its 'Real Time Monitoring', which allows you to look into past performance and have a deep dive into your business operations and performance metrics with one click! What's more, is that it also helps with cost optimization so you can focus on what really matters. 
SAS Visual Analytics- Slice & Dice data to make better decisions
If you've been hearing all the hype about SAS Visual Analytics but haven't jumped on the bandwagon yet, here's why you should. This BI tool gives you data insights that are faster and more accurate than your inner Sherlock Holmes.
Take a look at the top features of SAS Visual Analytics:
Smart drag-and-drop features
Automated Insights & Machine Learning,
Access Anywhere
Optimized Query Processing,
Unlimited user scalability
Best Highlight
One of its most useful features is interactive reporting and data visualization. This can help you drill down into the root cause of any issue and analyze key business data quickly.
TIBCO Spotfire- Rule your job tomorrow!
Having TIBCO Spotfire is like a carpenter having their trusty drill! All those projects you have in the works, no matter the complexity? Piece of cake. Working with large datasets, building custom visualizations, streamlining analytics process? Even faster. Talk about getting the job done. If you need help transforming the way you work, maybe TIBCO Spotfire is worth considering!
Here are the top features that Spotfire offers:
Data connectors to virtually any source,
Pre-built templates,
The ability to uncover patterns from vast amounts of data,
Machine learning algorithms that suggest new relationships in data,
Automated and easy dashboard creation – making it simpler for even a layman to build a dashboard for reporting!
Best Highlight
One of its most useful tools is the interactive analysis dashboard. With just a few clicks, you can set up Spotfire's easy-to-use interface. Reveal your data in visuals such as heat maps, scatter plots, and bubble charts. This will give you the full picture of how your business is performing.
Oracle Analytics Cloud- Keep your cool under all the numbers
Do you ever feel like you need to keep one eye on the data and another on the competition? Say no more. Introducing Oracle Analytics Cloud – a business intelligence tool with the power to help you have both eyes firmly focused on driving decisions that drive performance. A new superpower!
It has AI-driven analytics for better insight into data. You can integrate analytics with your existing applications. Also, you can use it to customize visuals in OAC for different perspectives of your data. It also supports Oracle Autonomous Database for low cost. Overall it provides hands-off cloud services for running SQL queries, scripts, and jobs without any IT help.
Best Highlight
A key feature of this BI tool is its powerful artificial intelligence. It enables you to explore, compare, analyze, and discover hidden trends and relationships in the data. Here's how you can quickly get up and running with this amazing tool. Get data securely into Oracle Analytics Cloud using pre-built data connectors. Apply natural language search to ask questions. Easily build insights through data visualization tools and see analytics visualizations without writing any code. Generate machine learning models automatically to forecast and make predictions.
Qlik- Some serious analytical horsepower!
As a data professional, have you ever felt that getting a holistic view of your company's data is impossible? With the Qlik suite, crunching data and deriving insight have never been easier! Qlik is like adding superpower glasses to your vision! Plus with its open architecture, you can unleash unlimited analytic possibilities.
With it, you can leverage AI-powered automated insights and chart templates that take the pain out of data visualization. Some other key features of Qlik include:
Natural language processing (NLP),
Dynamic query-writing,
Data augmentation capabilities,
Advanced storytelling analytics,
Automatic scalability
Best Highlight
One of its most useful features is its drag-and-drop query capability, which makes sorting and querying data a breeze. It even allows you to set complex joins between two datasets in seconds! You can nest one data set inside another and another, making complex questions simple to answer.
Why choose professional training for BI tools?
As you think about ways to up your skill set and stay competitive, you may want to consider professional training on BI (business intelligence) tools. Why choose professional training instead of figuring it out on your own? Well, when it comes to BI, you're dealing with a variety of data and using multiple programs.
So being trained by experts who can provide direction and offer in-depth guidance makes sense. Plus, not only do professionals understand the technology and have experience in the subject matter. They also can advise you on industry trends, resources, and future-proof strategies. This way your skills stay up-to-date in an ever-evolving tech world. In short: invest in the expertise. It could pay dividends down the line.
Apex Global Learning's Business Intelligence and Analytics Advanced (BIAF) is a two-day intensive training on Business Intelligence. It gives you the ability to crunch and interpret data like a pro. Get ready to finally join the big leagues of BI and data analysis, after just 48 hours of instruction. You'll learn advanced techniques to be successful with business intelligence— the lingo, the processes, the trends, and the tools. And still have time left to take a break and maybe catch up on Netflix! What are you waiting for?
Conclusion
Are you in the know? Business intelligence tools have come a long way from charts and diagrams to unlocking powerful insights and can take your business to the next level! Imagine being able to read your business like a book and using data-driven decisions for strategic advantage. Well, now you can with these shiny new toys. BI tools provide a comprehensive analysis of past trends while giving insights into current performance. Get in the know and join the data-driven brigade, who have unlocked their business potential through quick-time reporting and forecasting of company outcomes. Get a handle on the data that really matters so you don't have to be in the dark any longer! Game on!