ECCI has partnered with the Global Reporting Initiative (GRI) for the 5th GRI Global Conference happening on May 18 – 20, 2016.
The 5th GRI Global Conference will be an inclusive platform to inspire and engage a truly global network of sustainability leaders. As we move towards a new era of sustainability, it is clear that for information to truly empower decision making it must be more accessible, comparable, and available in real time. The focus of the GRI 2016 Conference is to embrace this new era and accelerate progress by delivering innovative sustainability content and by building capability.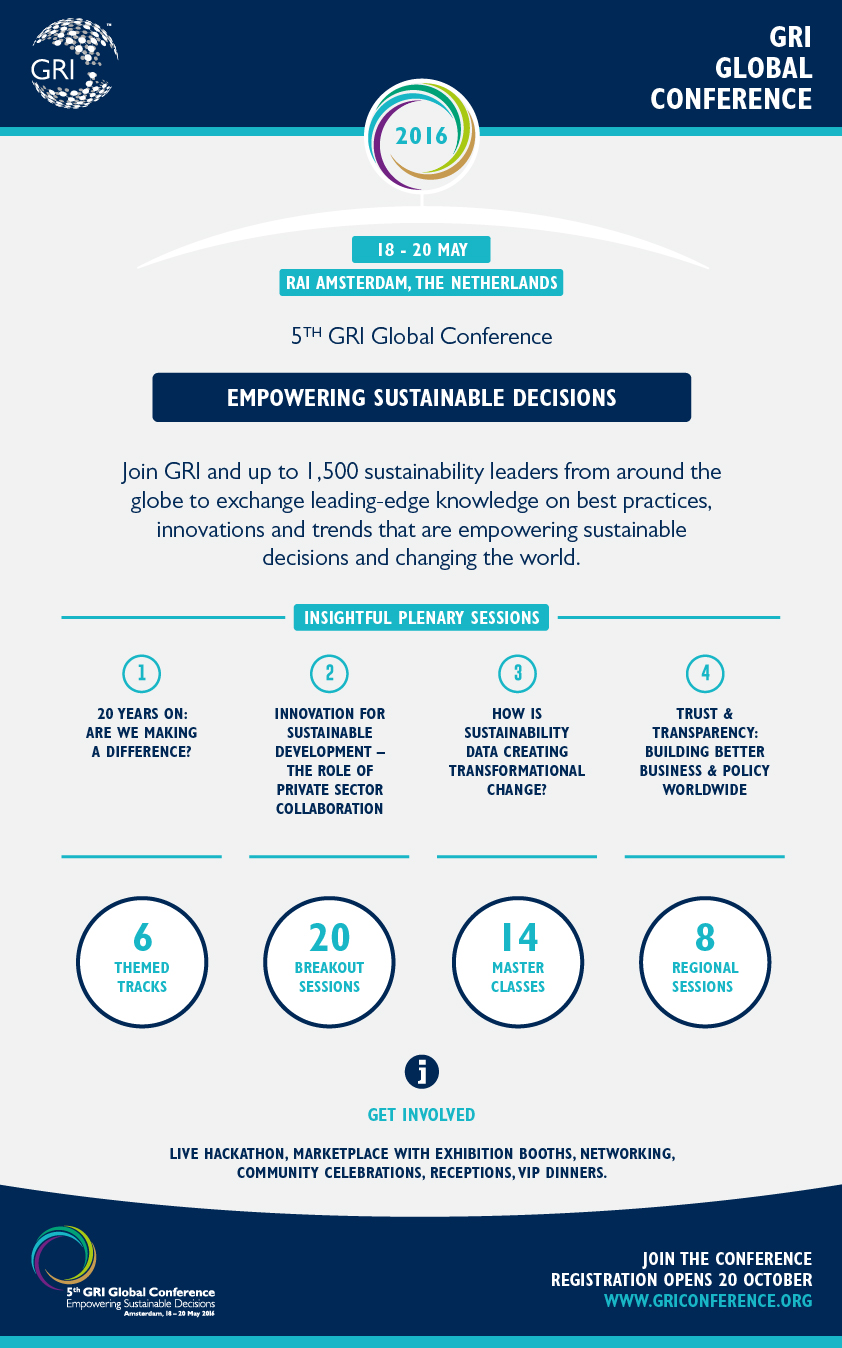 The 2016 GRI Global Conference on Sustainability and Reporting will take place on May 18 – 20 2016 at the RAI Exhibition and Congress Centre in Amsterdam, the Netherlands.
Join GRI and up to 1,500 sustainability leaders from around the globe to exchange leading-edge knowledge on best practices, innovations and trends that are empowering sustainable decisions and changing the world. For inquiries, you may contact us at [email protected]
For more information about the sustainability courses that we offer or if you have any other questions, please reach out to us at [email protected].
GRI Global Conference 2016 official page: www.griconference.org