Being a Business Continuity Manager — the modern-day superhero! What is the skill set behind it? In our opinion, it requires something beyond the superpowers of most. Think of it as a magical combination of critical thinking, creative thinking, and detail-oriented abilities! All in a mission to ensure that organizations run like well-oiled machines. Particularly, when faced with disruptions in everyday operations. It's not for the faint of heart!
What is business continuity and why is it important?
If you haven't heard about business continuity yet, don't panic! Here's a quick 101. it's all about managing potential risks and making sure you don't experience downtime. Ever. Well, you know the saying 'If life gives you lemons, make lemonade'? Same thing here, only it's 'If life gives you disruptions, keep on going like nothing ever happened!' Yep, business continuity means making sure you keep your operations going and nothing gets lost in the process.
Here's something to chew on: Organizations with solid plans in place can be 3 times more likely to successfully survive an event and maintain operations.
93% of companies without Disaster Recovery who suffer a major data disaster are out of business within one year.
96% of businesses are able to fully restore their operations after a data loss incident if they have disaster recovery solutions in place.
The COVID-19 pandemic demonstrated the vulnerability of a large percentage of businesses against global disasters.
A survey conducted in March 2020 found that 75% of companies suffered a supply disruption in the early days of the pandemic.
The numbers don't lie!
15 Essential Skills for Successful Business Continuity Management
In this new normal, business continuity planning is essential for weathering whatever challenges the future may bring. As an aspiring business continuity manager, what are you doing to ensure your company's continuity? The road to success can be bumpy, so pack these essential skills.
1) Risk Assessment- With great power comes great responsibility!
A lot of people think that business continuity management means having a safety net. But in reality, it means having multiple safety nets – that's where risk assessment comes in. Put it this way: Business continuity is like riding a roller coaster. It may be scary and the outcomes unpredictable. However, if you understand how it works and how to handle risk then you can minimize those feelings of dread!
No one wants to face a disaster, but in business, there's always the possibility. As an industry professional, it's essential to develop risk assessment as a skill. Here are three reasons why:
Anticipating problems before they arise helps ensure business continuity and limits potential risks.
Identifying risk opportunities early can provide the organization with the opportunity to create new products or services.
Cultivating this skill will set you apart from other industry professionals, making you more attractive to employers.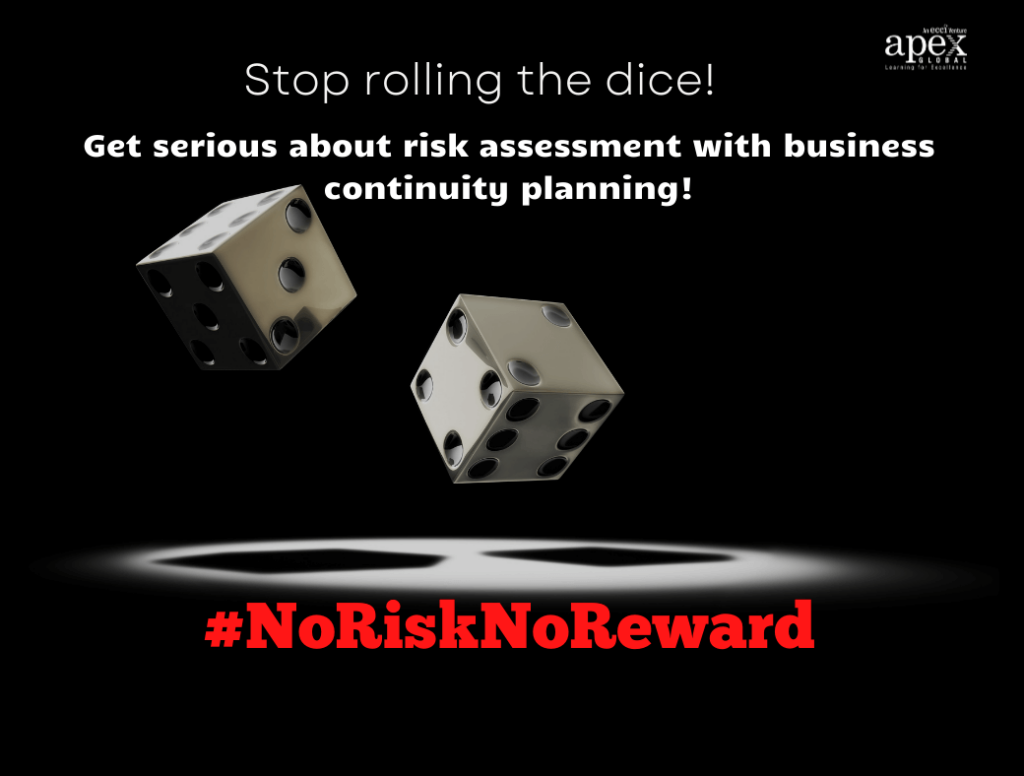 2) Emergency Management- Being prepared for the unexpected is just another day at the office!
Do you ever have those moments where it's 10 PM and the client just dropped a last-minute emergency? Be prepared! When a business emergency strikes, being equipped with the proper Emergency Management skills can make all the difference. Get ahead of the game and show everyone you're an unstoppable force. 
Have a fire plan and an escape route ready to go. And that's not all — you can also brag about your mad crisis-handling skills during post-work drinks! But in all seriousness, being able to manage crises efficiently & proactively is a must if you want to ensure your business stays safe.
Here are 3 key ways to build a comprehensive emergency management plan for business continuity:
Have the right personnel with the skills necessary to coordinate activities during and following a disaster.
Adopt technology such as video conferencing and remote working capabilities so your team can respond efficiently in a crisis.
Regularly review procedures and train staff on how to effectively manage emergencies.
3) Incident Management- The " No sweat" Strategy!
Having the skillset to quickly identify and address disruptions, solve underlying problems, and get things back on track as soon as possible can go a long way toward preserving order. With it, you can stop minor incidents from snowballing into serious issues. Let's just call it the Jedi power of corporate rescuers.
Here are 3 surefire tips to get a business manager ready for any challenge:
Cultivate an Everything is Possible mindset. The world is unpredictable, and so the key to managing the unexpected is embracing potential surprises! 
Ask Questions. Get the facts straight before diving into any response. That way, your responses will be well-informed and impactful. 
Get Resourceful. Identify alternative resources when things don't go as planned and keep an open mind. Options are often more plentiful than we initially assume! 
Don't let anything get you down. Being Incident Ready means never saying it can't be done!
4) Crisis Communications- No need to panic!
COVID-19 threw us all for a loop, didn't it? The age-old saying communication is key may have taken on a new meaning with the start of the pandemic. That's why having a crisis communications plan for when the proverbial & literal mess hits the fan is key to successful business continuity management.
A professional approach that includes humor may be just what the doctor ordered in times of great turbulence. Take notes so you can become the Obi-Wan of your team.
Share your pearls of wisdom in an organized way that encourages respect and elicits a chuckle or two without minimizing any seriousness. Whether in the virtual or real world, it's always important to handle tough conversations in a productive manner. In all seriousness, it is incredibly important to prepare in advance.
Train and anticipate the worst-case scenarios and plan accordingly. Even with solid backup plans, it's crucial to manage customer perception and work through these challenging times.
5) Business Impact Analysis- Show 'em who's boss!
When it comes to Business Continuity Management (BCM), we always think that disasters will happen to somebody else…until they don't? This is where Business Impact Analysis (BIA) comes into play – to help YOU identify the threats and reduce their impacts.
Here is the lowdown on 3 key strategies for success as a business continuity manager.
1. Move those muscles- practice "see", "hear", and "do" visualization methods for impact assessment.
2. Don't sweat it- running an Impact Analysis Risk Assessment (BIARA) does not need to be daunting. Keep a few strategies in your back pocket, just in case.
3. Seek out your personal instructor- Sign up for Business Continuity Training.
More than enough help is available on the interwebs to get started.
6) Continuity of Operations Planning- Get ahead of the game!
Having trained and qualified professionals create, maintain, and update the COOP ensures businesses are better prepared for emergency events. Continuity plans should focus on controlling critical activities that could negatively impact business operations. Without proactive planning and rehearsals for emergency response, COOPs will lack the confidence of executive leadership and remain untested in times of crisis. Takeaways? Properly developed Operations Planning plays an integral role in successful business continuity management!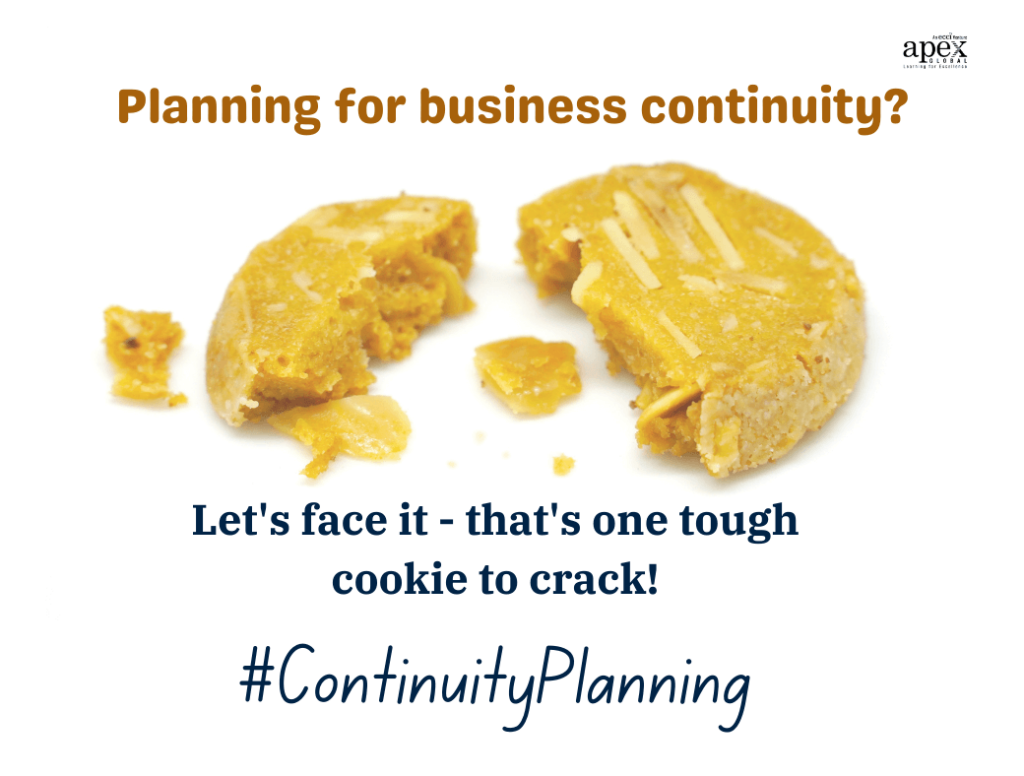 How to improve the continuity of operations planning for successful business continuity management? Here are three tips to keep in mind
1. Documents are important business information. Keep accurate, updated records of all information relevant to the daily running of your business, from key personnel and their roles to processes and products.
2. Analyse & review threats regularly. Analyze what potential events could impact the business and your operations. Use this information to identify effective countermeasures.
3. Prepare an operational plan. Write an operational plan with details about the methods that can be used for providing essential services during an event. Make sure that all relevant documents are readily available for use when needed.
These tips are designed to help improve your business continuity management so make sure you've got the right operations planning in place!
7) Training and Exercises- Is your business ready for anything?
Business continuity plans don't just appear out of thin air! Exercise & training are key components in establishing an effective strategy. And that means you gotta hit the virtual training session. Training your workforce helps identify issues and craft creative solutions. Meanwhile, exercises put those plans to the test. They are a gauge of how ready your plans are to withstand real-world disasters. Being well-versed in training & exercises for incident response and disaster recovery operations is an invaluable asset for business continuity.
8) Testing- No excuses!
For any business continuity manager worth his salt, testing is an important tool to help keep your business operations running smoothly! Take a few extra moments to plan, strategize, and evaluate various scenarios before they occur. This is key in developing solid systems that keep organizations on track. From mapping processes and workflow to simulating threats to evaluating systems against industry standards, testing can make all the difference. Consider using a reliable program that offers tests as well as reliable resources so you have the insight you need for preparedness.
9) Program Management- Step one of a successful BCP?
Program management can make it so that your business runs like a well-oiled machine! You'll have all the kinks worked out and have time to laugh and play again – while being totally productive at the same time. That's right, program management helps you make business fun again. Successful Program Managers have expertise in a range of disciplines such as project management, financial acumen, negotiation skills, and problem-solving. To help create an efficient and effective program plan, Program Managers should also be great communicators to motivate and facilitate teamwork.
10) Change Management- A transformation worth making!
Being able to successfully navigate change is one of the most valuable skills in the business world. Change management isn't easy, but developing the core components can ensure business continuity for you and your team.
Three key components to building this skill are clear communication, continuous training, and organization-wide flexibility. To communicate well during times of change, start with setting expectations, clearly outlining the decision-making process, and ensuring your stakeholders are always up-to-date on the current state of play.
Continuous training involves empowering employees by introducing workshops and coaching sessions that focus on topics such as creative problem-solving and collaborative decision-making.
Last but not least is flexibility; encouraging flexible thinking in how you approach any issues, feedback, or opportunities throughout this change can lead to better business continuity and create an atmosphere that embraces evolution. Thinking of transitioning your business? Give these steps a go!
11) Financial Management- Even business continuity has to stay on budget!
We're living in times when cash flow management is critical for business survival and sustainability.
To that end, for a business continuity manager, having the financial skills to make decisions and act quickly is vital. Here's what to know:
#1 Develop a sound knowledge of relevant accounting processes and principles
#2 Utilize technology to your advantage, with software such as spreadsheets or forecasting programs
#3 Regularly analyze historical data & costs to inform decision-making
#4 Create models of potential risks and understand their impacts.
With these key elements, financial managers will have the knowledge to confidently manage finances and keep business continuity alive!
12) Human Resources Management – #BossLife
If you want to keep your business running smoothly during challenging times, there are several key components of Human Resources Management you need to be aware of. First off, HRM is all about developing strategies to manage employee relations and ensure that recruitment processes are optimally designed. You also need to make sure that people-oriented processes like onboarding, training & development, and performance management are in place so you can achieve better team performance and increased engagement. Lastly, the right HR metrics need to be identified and analyzed in order to make well-informed decisions on employee satisfaction and overall productivity. Knowing these components will help a business continuity manager deal with all challenges that come their way.
13) Supply Chain Management – Never Stop Supplying
Are you in the business of making sure everything keeps running like clockwork? It's a skill that could be invaluable for the health of your business. Supply Chain Management involves maintaining visibility into goods, components, materials, and other items as they move from point A to point B. You are responsible for ensuring goods reach their destination safely, securely, and on time.
Plus, when global events impact one aspect of your business (e.g., sourcing raw materials from another continent), SCM strategies can be crucial to finding alternative solutions.
As a business continuity manager, now's a great time to sharpen up on key components of SCM such as analyzing supply chains and logistics, minimizing risk in the procurement process, forecasting demand, and anticipating disruptions.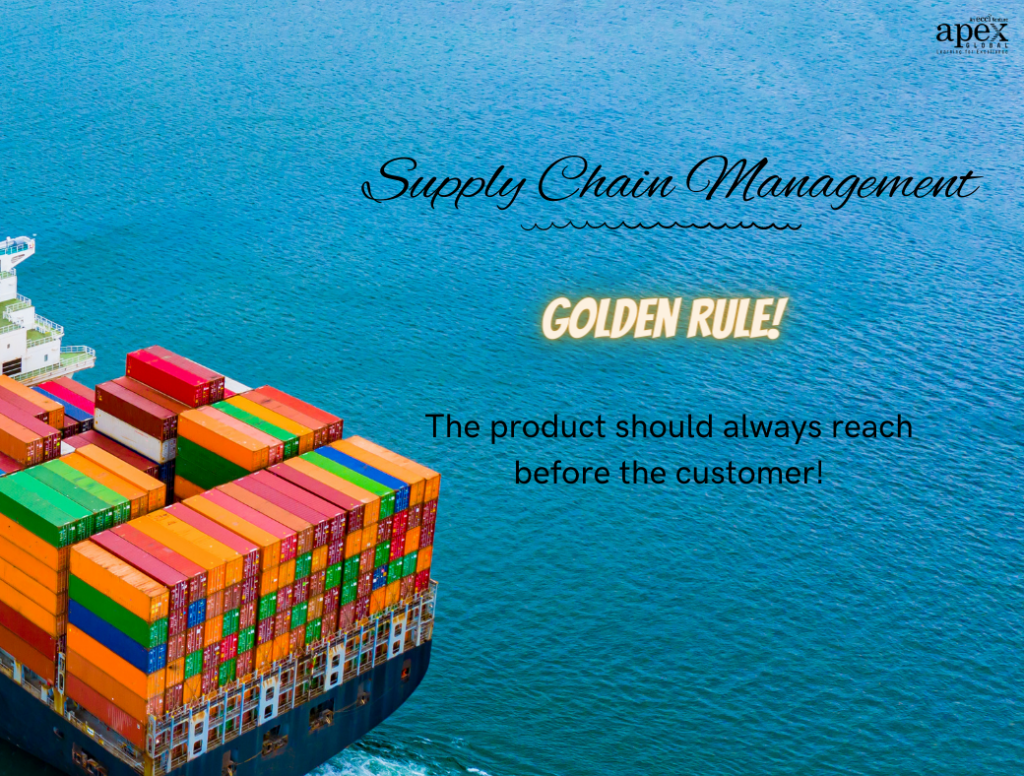 14) Information Technology Management- Time to be IT pro-active
We all know that business continuity is essential for the long-term success of any company — and the IT pro's part in this cannot be overlooked. So what exactly does IT management for business continuity involve? Here's a quick run-through:
Auditing existing systems to identify possible problems.
Implementing IT systems that have multiple redundancy backups.
Keeping track of any IT changes, upgrades, and issues that may arise.
Monitoring performance, data usage, and storage capacity to ensure continued performance.
Addressing technical problems swiftly & accurately when they occur.
Developing an IT crisis management plan in case of a disaster.
15) Project Management- How to get the job done right!
Effective project management can create additional value for business continuity. To be a great project manager, there are three key skills to keep in mind:
Define expectations – Create and share detailed plans with clear expectations so that your team can work independently and still meet deadlines.
Embrace Adaptability – Projects often experience surprises or delays; use change as an opportunity to improve the process and become even more organized.
Find Meaning in Deadlines – Project management involves anticipating needs ahead of time, so setting clear timelines helps prevent scrambling for last-minute solutions.
Put these key components of project management into action today and take your career success up a notch!
Why do you need Business Continuity Management skills training?
What do Captain America, Batman, and successful business professionals have in common? The ability to make quick decisions when things go wrong. Without the right skills training, business continuity management can feel like one of those dreaded unplanned Hollywood explosions — terrifying chaos.
But if you are an aspiring business continuity manager, don't fear, get equipped! Take advantage of the online training opportunities that exist and make sure you have the power to transform uncertainty into business continuity.
Apex Global Learning created an immersive two-day training specifically designed for business continuity management practitioners. It will equip business continuity managers with the necessary skills and confidence to quickly tackle potential business disruptions. You don't need to be an industry expert to attend this program. All you need is a desire to learn, think outside the box and most importantly, a sense of humour. Interested in becoming an accredited superhero? Get the details and sign up today!
If you're looking to stay ahead in the corporate world, Business Continuity Management (BCM) skills are essential. BCM helps businesses to plan and manage interruptions, protect their customers and staff, mitigate risks, and keep running during disruption. Not only will having BCM training put you at the top of the list for potential jobs and career promotions, but it'll also help to ease the pressure of the pandemic on business.
Conclusion
What makes a great business leader? Adaptability and resilience. With the digital landscape constantly evolving, learning and understanding existing and emerging business continuity management practices can make all the difference.
By becoming well-versed in modern practices, you'll ensure your business and employees can bounce back stronger in any uncertain situation.
Get a do-over with a solid business continuity plan. Stop putting your business on cruise control and start planning for any kind of disruption or surprise that could befall you. Now's the time to learn and understand existing and emerging business continuity management practices!