If you've ever sat down with your budget and finance executives to get their buy-in on learning and development (L&D) program or training event, you probably already know they want to hear one thing: its cost—or even more, the expected return on investment (ROI). But often times, giving the numbers to prove that your proposed activity is worth it can be a daunting task.
If you're someone with minimal finance background but needs to work on budgeting, check out this list of free and useful business calculators to help you compute for ROI.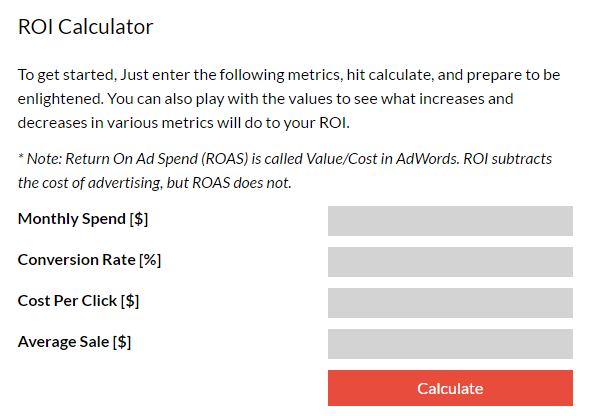 Running advertisements online can be risky especially when the company budget is tight. To know if a pay-per-click (PPC) campaign you've ran paid off or not, it's important to use a PPC spend ROI calculator such as this one from Fuel Travel.
With four inputs (spend, conversion rate, cost per click, and average sale), you can get important metrics that your finance officers will be interested to hear.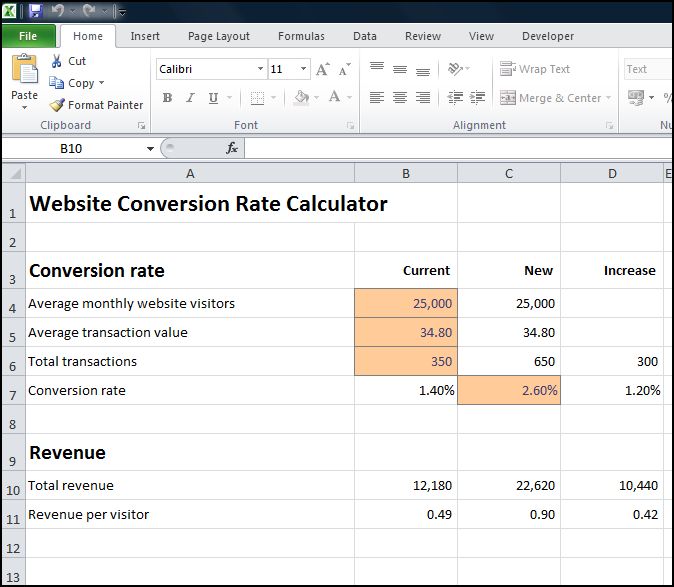 Every business knows that having an online presence is a critical part of marketing, but not many know if their site is actually converting website visitors into paying customers.
To help you out with the math, you can download this free spreadsheet by Plan Projections that works as a conversion rate calculator. It computes not just the number of transactions and revenue based on the current website conversion rate, but also compares these data to a new website conversion rate should you have done any website optimization.
Doing A/B testing significance is a critical part of any digital marketing strategy. Neil Patel, co-founder of various digital marketing tools like Crazy Egg, Hello Bar, and KISSmetrics, developed this A/B test significance calculator to help you determine if your conversion experiments pass the significance test.
It can be used in any inbound marketing experiment—from sending two types of email subject lines in one newsletter campaign, changing the color of your homepage call-to-action button, and many others.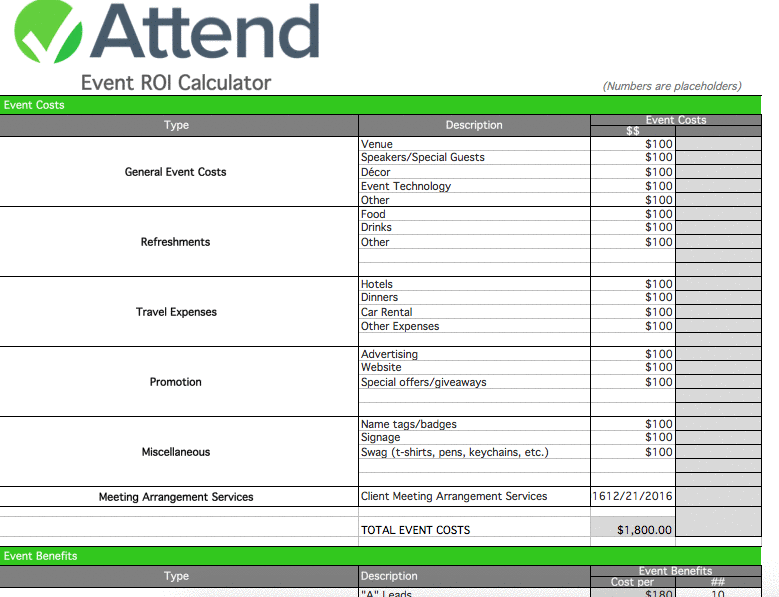 Tying leads, revenue, and ROI to events can be a challenging effort. Fortunately, Attend.com is giving away this free downloadable spreadsheet to help you determine the costs of every aspect of an event, and how these costs translate into the revenue the event has generated.
The cost-benefit nature of this calculator will equip you with the data that your managers and executives want to know about when the event is over and done with.
Customer acquisition cost (CAC) is the amount tied to how much it cost a business to gain a customer. It is an important metric to any business executive, and should also be equally valued by any employee within the company.
If you're looking for a simple way to compute CAC, this calculator from Renegade Works can help you determine if your budget for any event or marketing campaign paid off in terms of acquiring customers. You may also want to use this tool if your budget was raised or cut recently to see how many customers were lost or gained before and after the raise/cut.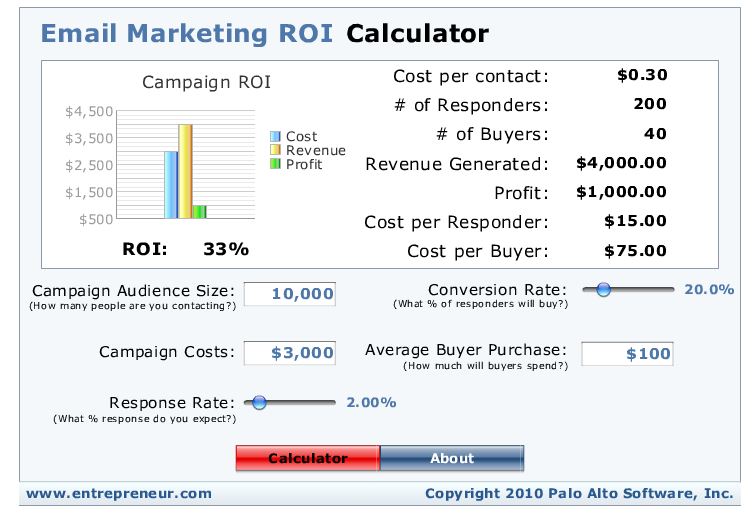 Your company probably sends out email newsletters on a regular basis, but how do you know if your email campaigns are actually paying off? This email marketing ROI Calculator by Entrepreneur.com is a great way to find out. It can help you determine if the money you're putting in to get clicks from emails are helping the company close deals, acquire customers, and generate revenue.
According to Sandi Leyva of Intuit, return on investment is the most important financial metric of any business. "Tracking ROI can help us measure how profitable a past expenditure has been," the author said. "It can also help us objectively evaluate the potential profit of an expenditure we may be considering."
Aside from using these ROI calculators, attending a training ROI program is the best way to become more competent on calculating true ROI and help your company make more strategic decisions on human resources that can impact the bottom line.